We make installing vertical lifts easy.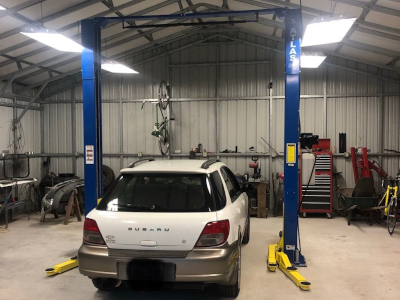 A functional and efficient automotive vertical lift system is essential for any mechanic's garage. At HLM Garage Doors & More, LLC, we offer top-of-the-line automotive vertical lifts specially designed to meet the unique needs of your business. Our vertical lifts are engineered to provide exceptional durability, security, and ease of use, making them the ideal choice for Statesville, North Carolina mechanic garages and shops.
In addition to providing superior performance, our vertical lifts are also highly secure. They feature strong, durable materials and safety mechanisms that will keep your employees and equipment safe and secure. Whether this is the first lift you'll have installed on your property or you've been using them for years, you can rest assured that your investment is protected.
Our experienced technicians will work with you to design a custom solution that meets your specific needs and budget. We can work with any specifications for your vertical lift, including details about how your garage door rails operate. If modifications to the garage door rails are required, we can help you make them and ensure that the new lift integrates smoothly with your existing setup. With our commitment to providing top-notch customer service, you can trust that we will be there for you every step of the way.
Don't settle for a subpar vertical lift system. Contact us today to learn more about our automotive vertical lift solutions and how we can help you improve the functionality and efficiency of your mechanic garage.