We have many commercial door parts in our convenient showroom and can provide quick service and repairs throughout the Statesville area.
It can be challenging to find replacement commercial door parts at a hardware store, which is why we stock many of these parts at our showroom in Statesville, North Carolina. Here at HLM Garage Doors & More, LLC, we understand that your commercial doors are critical parts of your business success. Whether you are a mechanic who uses your doors to move cars in and out for repairs or if you only use your doors for an occasional delivery, you need the door to work when you need it.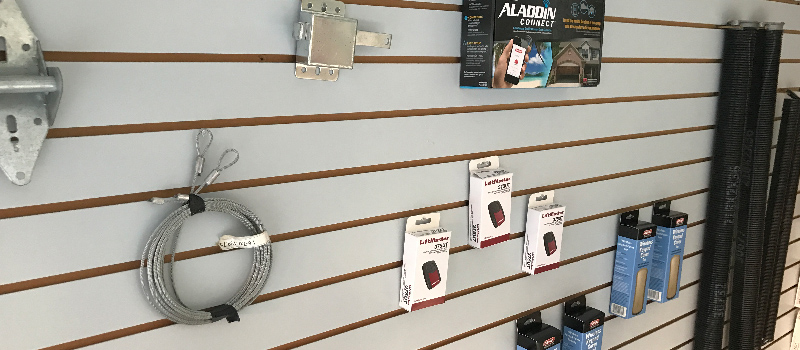 We can provide commercial door parts and repair services for the following types of doors:
Thermal insulated doors
Full-view glass doors
Form fold doors
Commercial garage doors
Rolling doors
Ribbed steel doors
Specialty doors
Dock seals
Aluminum and glass doors
When you call us, you will be glad to know that we can provide emergency services throughout the area around Statesville, North Carolina. Our services are available 7 days a week and 24 hours a day. We can provide free estimates and quotes on-site for installations, replacements and repairs. Another important commercial door part we can provide is a replacement door opener. It is never convenient when this stops working or gets lost, so you will be glad to know that we can help replace it if you ever need this service.
We also recommend periodic, regular maintenance on your doors and commercial door parts. Maintenance like this can prevent sudden failures that cost your business money and are inconvenient for you, your employees and your customers. Give us a call today to learn more.
Similar Services We Offer: