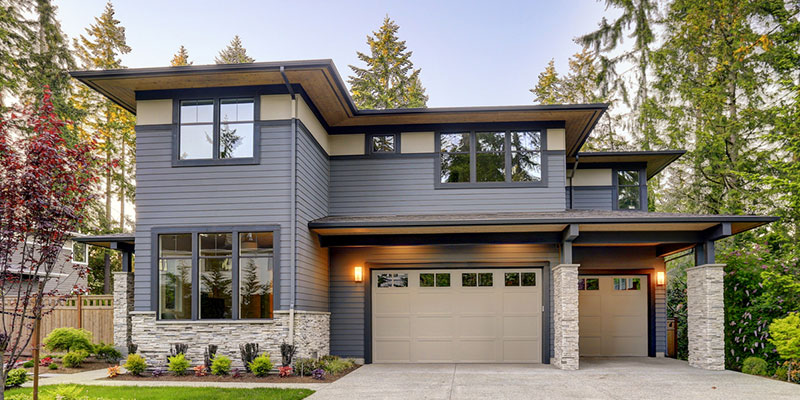 Whether your garage is attached on the ground level of your home or detached and standing separate, the look and style of your garage door is important and should be considered when looking into the process of garage door installation.
Garage doors can come in many different styles and designs. There are roll-up, sectional, tilt-ups, and even barn-door styles, just to name a few.
A roll-up garage door is probably what you would typically think of when imagining a garage door to a business or warehouse. Roll-ups are more industrial and practical but can be more expensive because of how heavy duty these doors are.
Sectional garage doors are the more common and popular type of door. Panels are connected by hinges in order to lift and bend to fit along the track that lines the garage ceiling.
Tilt-ups are similar to manual garage doors used back before electric garage door openers became a commonplace thing. This garage door installation would mean using a single, solid piece as your garage door that would extend out and slide up or down when opening or closing the garage door.
The barn-door style is almost like regular doors, except they're oversized enough to properly cover and secure your garage. When working with this kind of garage door installation, you can consider making the opening of your garage door either manual or automatic.
Even with all these options to consider, there is still another thing to think about: materials. Here are some common types of material used for garage doors:
Steel
Wood
Aluminium frames
Vinyl
You might even want to add windows to your garage door to allow sunlight to pass through!
Our team at HLM Garage Doors & More, LLC specializes in providing personalized service for your garage door installation needs. Give us a call today!