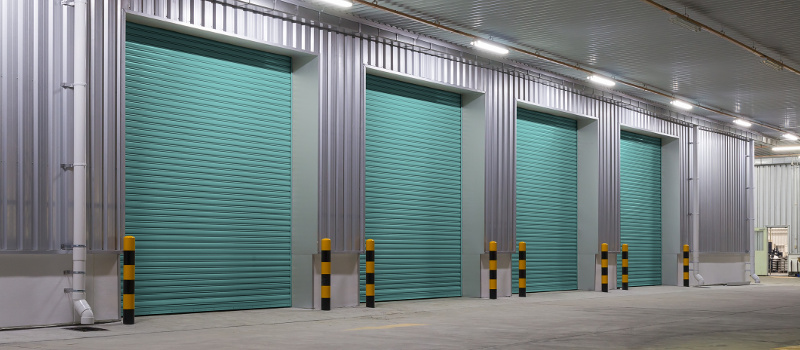 Commercial and industrial garage doors are becoming a popular choice for many businesses. The reasons for this are as varied as the types of businesses using them. Whatever your business is, here are some benefits you'll experience when you have us perform commercial garage door installation.
Commercial garage doors can be as large as you need them to be. In fact, the size is very customizable, so when you install a commercial garage door, you can have as much access to your building as you need, whether that's enough room to park large vehicles inside or allow for easier loading and unloading of materials and merchandise.
These garage doors are extremely durable. They are commonly made of steel and are designed to take the wear-and-tear of a busy business environment. We can install commercial garage doors that rise overhead, or doors that roll to the side to fit the specific needs of your business.
There are many different ways that commercial garage door installation can be customized to suit your needs. We offer doors with windows to let light in, insulated doors that save you money on heating and cooling costs, and a variety of other options.
When we perform commercial garage door installation at your business, it's backed by a ten-year manufacturer warranty and our own personal labor guarantee, so you know the work will be done right. After the installation, you can also rely on us for inspections, maintenance and repair of your garage doors. Our garage door experts are available 7 days a week and offer free consultation and no-obligation estimates.