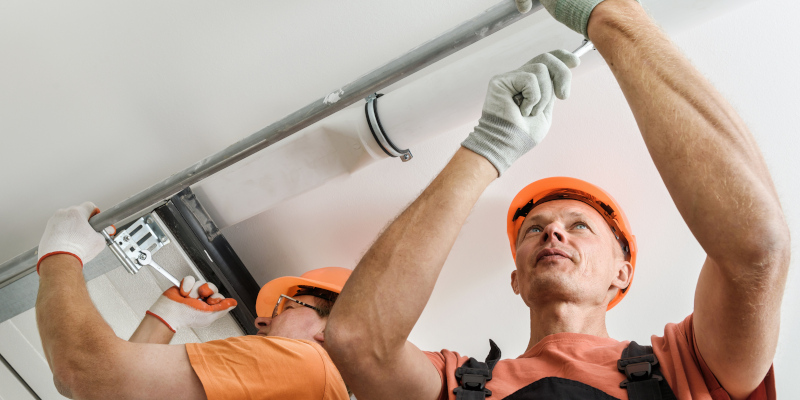 It is a rewarding feeling handling various improvement and repair projects around your home, and you might naturally consider as many DIY projects as possible in an attempt to save money. However, there are some that only an experienced person with proper tools should ever consider doing. Garage door installation is one of them.
Without adequate training and experience, you could easily risk a damaged garage door, back injury, or trip to the emergency room. Garage doors are heavy and awkward to manage. One person definitely cannot handle the project alone, and even with several friends to help, it isn't a good idea. It takes experience to get all the adjustments done right so your garage door will cycle smoothly and not put undue pressure on the track, rollers, and springs. You most likely do not have the necessary tools either, so your savings would be reduced by the amount you need to spend to buy them.
Another thing to consider is that garage door manufacturers do not always honor their warranties if the garage door installation wasn't done by a professional. It would be difficult to prove that the issue came from the garage door itself and not from a mistake during installation.
If your Statesville, North Carolina home or business is in need of a new garage door, save yourself the potential headaches and reach out to us at HLM Garage Doors & More, LLC for professional garage door installation services. We pride ourselves on keeping our prices affordable so that you won't be tempted to take the risk of doing it yourself. Contact us today for a free on-site estimate to see for yourself that turning it over to us is the best idea. We also offer 24/7 emergency response for situations where you need a new garage door fast.