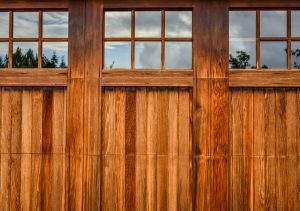 Your home has been on the market for a while and your relocation date is quickly approaching. You may be wondering just why your home hasn't sold yet. You may not even be getting any buyers who want to see it. You know the inside of your home is spectacular and your realtor assures you it is priced properly, so what now? Do yourself a favor and walk out to the mailbox and look back at your home. What do you see? What grabs your attention first? If you said, "the ugly garage door," you may have just found your answer. Curb appeal is a big part of getting the buyers to actually want to see the inside.
At this point, your best bet is to look into garage door installation. You can completely transform the look of your home with the right garage door. Most improvements are thought of in terms of return on investment. Will you get back what you paid? In this situation, maybe not, but it is more about getting the sale done and if you need to invest in garage door installation to make that happen, then it is definitely worth the investment.
Curb appeal isn't just an important consideration when you are trying to sell your home. It is also nice to come home each day and see a nice garage door. If your garage door is in disrepair, it could also be hazardous. There are definitely many good reasons to look into garage door installation.
If you would like more information about creating ultimate curb appeal for your Statesville, North Carolina home, don't hesitate to call us at HLM Garage Doors & More, LLC. We will provide a free consultation to discuss your various options so you can get the best garage door option for your home. Our garage door installation team is great at what they do, so give us a call today!