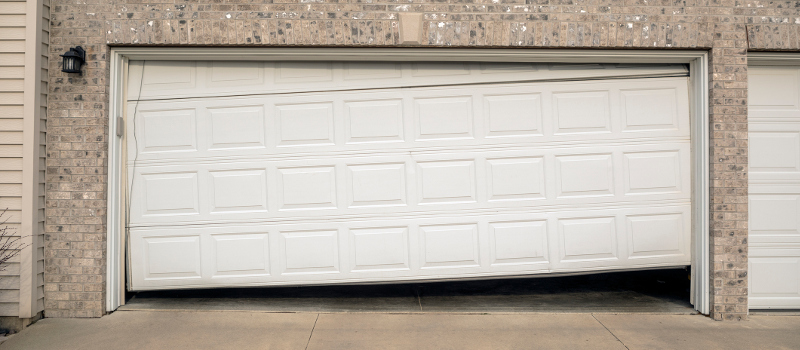 At HLM Garage Doors & More, LLC, we see a lot of doors that have been damaged by years of use and abuse. Sometimes it can be hard to judge for yourself when your garage door is in need of replacement because you see it every day. You're used to seeing that dent in the front, and you know that sometimes it squeaks, and because of that, it's easy to overlook these signs of wear. Here are a few tips to help you identify when it's time for garage door replacement.
Look to see if your garage door is still structurally sound. Loose fittings, misaligned panels, and rotting wood can be dead giveaways that your garage door is beyond the point of repair and needs to be replaced. Warped or heavily dented garage doors may not sit evenly on the ground, leaving an opening where rodents and insects can enter your house.
A vibrating or noisy garage door can be a sign of serious problems. Rusted rollers and loose hinges can cause a garage door to shake and screech as it opens and closes. While a little noise and shaking may not seem like serious problems now, they are early warnings that you need garage door replacement or repair.
Old and damaged garage doors can be an easy entryway for burglars who know how to force open and exploit deficiencies in older doors. Check that the panels of your garage door fit snuggly and cannot be forced apart to expose latches or the top trolley release. Also make sure that your garage door can't simply be forced open with a little effort. If your garage door fails either of these tests, then it's time to call us at HLM Garage Doors & More, LLC about a garage door replacement. We can give you a free estimate and same-day service to help keep your family and possessions safe.