We offer fast, efficient garage door repair services for your home or business in Statesville.
When you have one or more garage doors that aren't working properly, it can be pretty frustrating knowing that your home or business isn't secure. Do you apply a temporary fix, try to resolve the problem yourself, or call in the professionals?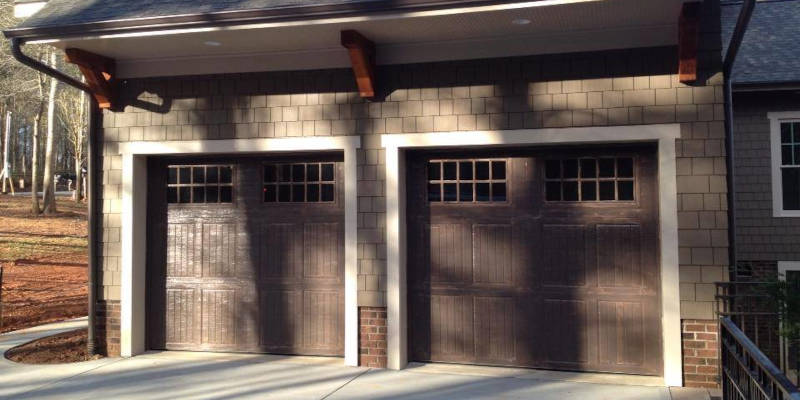 At HLM Garage Doors & More, LLC, we know you can't always wait when you need
garage door repair
services at your home or business in Statesville, North Carolina. That's why we offer fast, efficient solutions when your garage doors need attention.
Garage Door Opener Repair – Did you press the button on your garage door opener, but it doesn't seem to be working, or it works intermittently? As part of our garage door repair, we can fix your garage door accessories, including your garage door opener.
Garage Door Spring Repair – Sometimes it's your garage door hardware that needs attention, and with our garage door repair services, we can take a look at all the working parts like your tracks and springs to make sure everything is in top condition.
Emergency Garage Door Repair – Did you have something unexpected happen in the middle of the night, and now your garage doors are out of commission? No problem! We offer 24/7 emergency garage door repair services that will give you peace of mind.
Garage Door Installation – If it looks like garage door repair isn't really going to resolve the issue, you'll find all the answers you need with us at HLM Garage Doors & More, LLC. We are happy to provide new garage door installation that gives you peace of mind about your home or business.
I would highly recommend!
"Farren did an excellent job! Our garage doors work great! He was very professional! He put us on his schedule and came out at the time he said he would. I would highly recommend him!"
★★★★★ Helen M.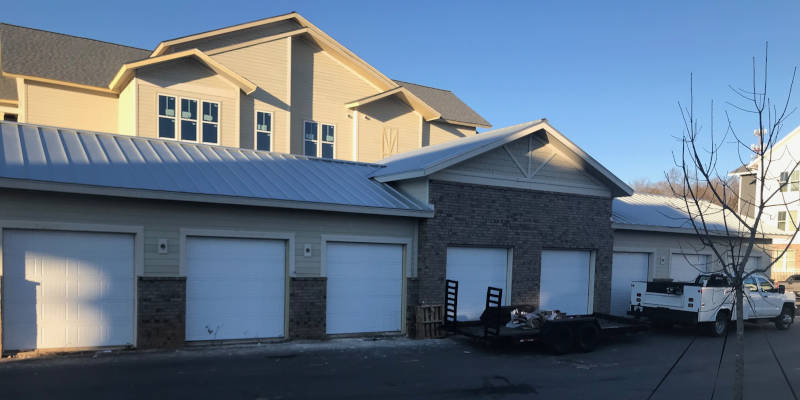 Residential Garage Services
We are equipped to assist you with a variety of residential garage services in Statesville.
Commercial Door Services
You can rely on our experienced team for the commercial door services you need in Statesville.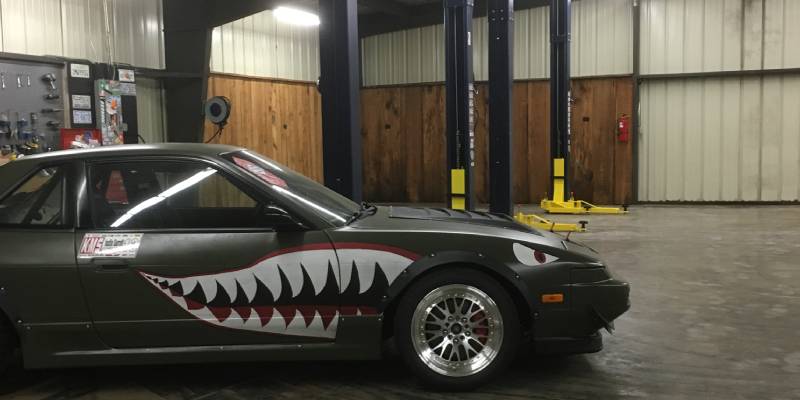 Automotive / Vertical Lifts
We sell reliable automotive/vertical lifts from quality manufacturers in Statesville.
Contact us
at HLM Garage Doors & More, LLC today if you have questions about our
garage door repair
services or if you would like to schedule an appointment.
FAQs About Garage Door Repair
We are proud to be the experienced professionals you can rely on for garage door repair at your home or business. Your satisfaction is our priority, so we have taken it upon ourselves to improve your experience by making sure you have access to the information you need. Check out our answers to some frequently asked questions below and contact us if you have other questions.
How can I tell whether I need garage door repair or replacement?
If you're not sure whether garage door repair or replacement is more appropriate for your situation, we can help you make that decision once we familiarize ourselves with the problem. Minor dings or cosmetic damage can be repaired, but if your garage door is damaged structurally, replacement is the safer option. In addition, if the damage is so extensive that the cost of repairs is similar to the cost of replacement, you may as well get a new garage door.
What are the signs of a broken spring?
If you have a broken garage door spring that needs attention, you may notice a few things. For one, you may be unable to open your garage door, or you might notice it is very heavy to open manually. If your garage door opens crooked, that's another sign. You may also notice a 3-4" gap between the coils, which means the spring is unwinding and losing tension. If you notice any of these problems, avoid using your garage door until we can repair it.
How quickly can you get here?
We offer same-day service, so we can provide the garage door repairs you need very quickly. We are also available 24/7 if your garage door needs emergency repair.
Why choose HLM Garage Doors & More, LLC?
At HLM Garage Doors & More, LLC, we are equipped to assist you with all of your residential and commercial garage door needs in Statesville, North Carolina. Providing installations, repairs, and replacement services, as well as carrying an entire line of garage door hardware and accessories, we know you'll find all of the solutions you are looking for when you choose us for your garage door servicing requirements.
Check out what some of our customers have said about our garage door repairs and other services.
Emergency Garage Door Repairs Reduce Your Risks
Similar Services We Offer: