We provide top-notch garage door opener repairs.
Is your garage door opener giving you trouble? Are you tired of the constant frustration and inconvenience of not being able to open and close your garage door with ease? At HLM Garage Doors & More, LLC, we specialize in providing fast and reliable garage door opener repair services for both residential and commercial customers in Statesville, North Carolina.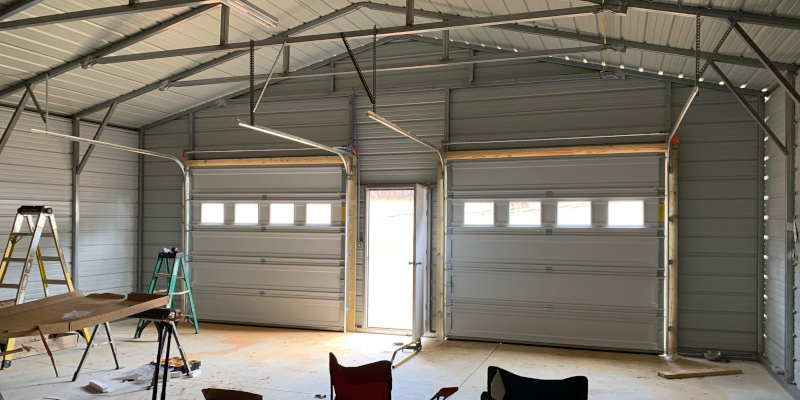 With years of experience and a team of knowledgeable technicians, we have the expertise to diagnose and fix any issue with your garage door opener. From worn-out gears to broken springs, we can handle it all. Our technicians will assess the problem, provide a solution that fits your needs and budget, and complete your garage door opener repairs in no time.
We know how essential your garage door opener is and strive to provide quick and efficient services, including 24/7 emergency repair, so you can have peace of mind knowing that we're available whenever you need us. We'll aim to get your garage door opener repaired as quickly as possible, so you can get back to your daily routine.
Since our first days in business, customer satisfaction has been among our top priorities. Our commitment to keeping our clients happy sets us apart from the competition, and we strive to exceed your expectations with every job we perform. We always provide a fair and upfront estimate for our services and use only high-quality parts and products to ensure a long-lasting repair.
If you need your garage door opener repaired, you can count on our team to get your system functioning properly in no time. Contact us today to schedule a repair appointment or request a free estimate.
FAQs About Garage Door Opener Repair
We know how stressful and inconvenient it can be to have a malfunctioning garage door opener, but we are confident we can ease your worries. Below, you'll find our answers to a few frequently asked questions about garage door opener repair. If you need additional information, don't hesitate to contact our team today.
Can I repair my garage door opener myself?
Technically, it's possible to repair your garage door opener yourself if you're handy, but we highly discourage this. In fact, we cannot emphasize enough how important it is to hire a professional for garage door opener repair. Garage doors are extremely heavy, and you don't want to be in your garage door's vicinity when testing the opener, since the door could come crashing down without warning if you don't know what you're doing. Our technicians have the proper knowledge and training to handle this task.
How quickly can you get here to repair my garage door opener?
We are often able to provide same-day service. We travel with the most common parts and tools so that we won't need to retrieve them to make repairs on a second visit. As a result, we can get started on your garage door problems right away.
Can you repair any type of garage door opener?
Yes, we can repair just about any type of garage door opener. Our team has many years of combined experience in garage door opener repair, so we've worked with many different types of openers and seen the most common problems they face.