Our garage door repair services are comprehensive.
A garage is a valuable component of any property, but it needs the right equipment in place to provide ample protection. Since many people store their vehicles and other valuable items within their garages, a functional door is a must at any home. If your door isn't functioning properly, it puts your space at risk for a number of concerns. At HLM Garage Doors & More, LLC, we've got you covered with professional garage door repair services. We work with those located in and around Lake Norman, North Carolina, and can work on doors from a range of manufacturers.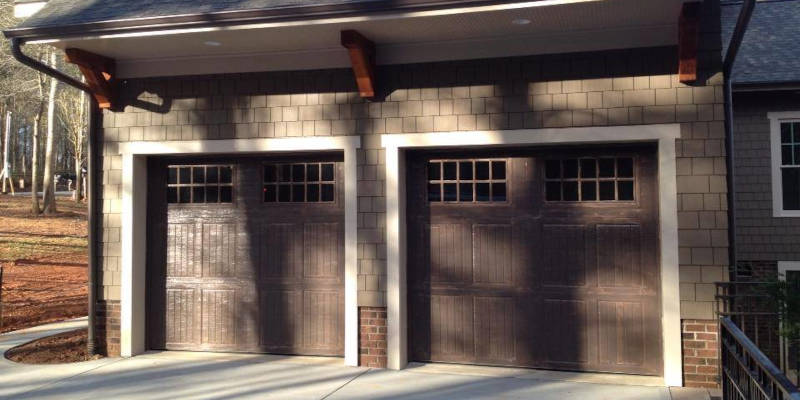 Garage doors are very heavy, relying on a pulley system to open and close. With various components in play, even a minor issue with one of those parts could cause the system to stop working altogether. You might have a door that won't open or close at all, which is a serious concern as it leaves your garage exposed to potential thieves and harsh elements or prevents you from getting your vehicle or other large items out of it. Numerous issues can impact your door's ability to function, which is why it's so important to reach out to a professional for garage door repair as soon as possible when you notice it starting to act funny.
Our garage door repair services are comprehensive, and we'll send a technician to your home to assess the situation and come up with a plan to resolve it. We can address and solve problems with the motor, springs, and other vital components, all of which can impact the door's functionality.
Don't hesitate to reach out to us at the first sign of trouble with your garage door.
---
Garage Door Repair in Statesville, NC
Garage Door Repair in Mooresville, NC