When it comes to running a successful business, having a well-functioning and secure commercial garage door is often an overlooked aspect. However, the importance of commercial garage door installation cannot be underestimated. A reliable and properly installed garage door can enhance the efficiency, safety, and overall functionality of your business operations. In this blog post, our experts at HLM Garage Doors & More, LLC will explain why commercial garage door installation should be a top priority for your company.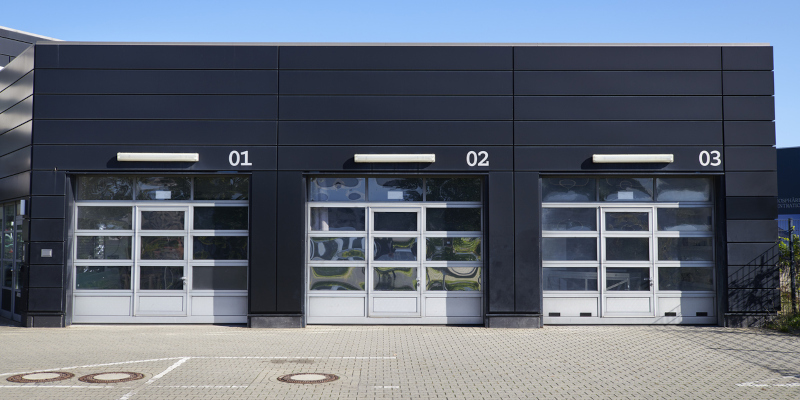 Enhanced Security. Commercial garage doors act as a first line of defense against unauthorized access and potential theft. A professionally installed garage door ensures that your valuable assets and inventory remain secure. Advanced security features like high-quality locks, access control systems, and surveillance cameras can be integrated during the installation process, providing an additional layer of protection.
Improved Efficiency. Efficiency is crucial for any business, and commercial garage door installation plays a significant role in optimizing workflow. These doors are designed to open and close quickly, allowing for seamless entry and exit of vehicles, goods, and employees. Additionally, insulation options can help maintain a consistent temperature inside your facility, reducing energy costs and creating a comfortable working environment.
Durability and Longevity. Investing in a high-quality commercial garage door and professional installation ensures its durability and longevity. Industrial-grade materials such as steel, aluminum, or fiberglass provide robustness, making the door resistant to wear and tear. Regular maintenance and inspections can further extend the lifespan of your garage door, ensuring it remains in optimal condition for years to come.
Commercial garage door installation is a vital aspect of any business, offering improved security, enhanced efficiency, and long-term durability. Investing in a professional installation ensures that your business operates smoothly and securely. Don't underestimate the impact a reliable garage door can have on the overall success of your business. So, take the necessary steps to install a high-quality commercial garage door and experience the benefits firsthand.