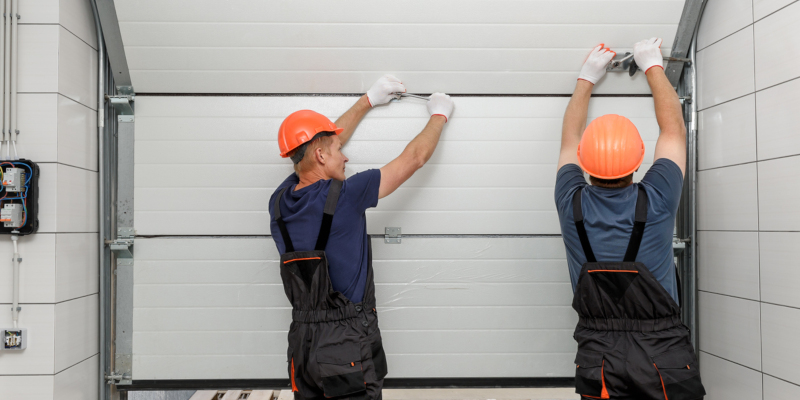 When it comes time for a new garage door, you may be wondering if you can do the garage door installation yourself. While it may sound easy, there are several reasons why garage door installation is best left up to the professionals.
Safety. One of the biggest reasons that garage door installation should be done by a professional is for safety. While it may appear fairly straightforward, installing a garage door can be risky, especially when it comes to installing the springs. Garage doors are also big and heavy and are very awkward to manipulate. In addition, the garage door opener requires electricity, and if you are not knowledgeable about how electricity works, you could end up getting hurt.
Experience. A professional garage door installer is highly trained and has the experience needed to install a variety of different types of doors. A professional installation will not only ensure that the door is installed correctly but will also give you peace of mind that your door will serve you for many years to come.
Warranty. Most garage doors come with a warranty, but in order for it to be valid, it must be installed by a professional. Installation or repair work done by a homeowner will more than likely void the warranty.
Correct Parts and Setup. A professional garage door installation will be done by an installer who has the necessary tools. While a garage door installation may appear simple, there are actually many intricate parts that go into ensuring that your door will function correctly including correct alignment of the photo eye, wiring, properly installed pulleys, cables and springs, as well as proper balancing. Because the size and weight of garage doors varies, the garage door opener and parts installed must be the correct fit for each particular door.
If you are in need of professional garage door installation, please give us a call at HLM Garage Doors & More, LLC today!